As a book blogger, we're always looking for different ways we can support our favorite books and authors. Unfortunately, books/audiobooks/etc. can get really expensive really fast, so sometimes we need to look for ways we can show our support without spending any money.
Here are a few small things you can do that can make a big difference in the success of a book.
---
5 Ways to Support Authors Without Spending Money
1- Like Positive Reviews on Goodreads and Mark Them as Helpful on Amazon.
One quick and easy thing you can do to help boost sales of your favorite books is to log into Goodreads and click that "like" button beneath other readers' positive reviews! Then you can go to Amazon and click the "helpful" button on positive reviews there! Reviews that are most liked, or most helpful, go to the top, so by liking the positive reviews, you help to make sure the first reviews potential buyers see are the positive ones and not the salty ones.
2-  Cross Post Reviews to Retail Sites
Reviewing books is one of the biggest ways you can make a difference in the success of a book. Even if you just write a couple sentences and give the book a star rating, you're making a difference! But if you truly want your words to impact a book's success, you can't just leave that review on your blog. You need to cross post it to Goodreads and retail sites, particularly Amazon. Amazon has an algorithm and will only recommend books to their readers once that book gets a certain number of reviews. The magic number used to be 50, but I've heard rumblings that it's recently changed to 100. Since Amazon is the biggest book retailer in the world, your reviews there can truly help an author succeed!
3- Request Upcoming Releases From Your Local Library
If there's an upcoming book release you're excited about, be sure to go to the library and request a copy whether you're already planning to buy the book or not. Every library sale matters! It shows publishers that there is demand for the author's books, and it makes them more likely to buy future books that author writes.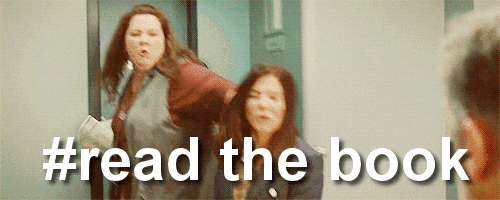 4- Shout About the Books You Love Online and IRL!
All your posts on social media, all the time you spend talking your friend's ears off about the books you love, it makes a huge difference in the success of a book. They say someone has to see something seven times before they buy it, and your post just might be one of those seven times that result in a book sale! If you're part of the online book community and post about the books you love, or if you're a person who enjoys joyfully shoving books at people IRL, then consider yourself a bookseller! Nothing is more exciting than having someone say they bought a book because you recommended it. So keep on shouting friends! Your favorite books need you!
5- Add Books and Vote For Them on Goodreads Lists
A lot of readers find books for their TBR by searching lists on Goodreads for specific genres, themes, or settings. I know I do! By creating your own, you give readers a place to go to find new books! You can also vote on books in lists other people have created. The more votes a book has, the higher up it will be on the list, and the closer the book gets to the first page of a popular list, the more visible it will be to potential readers! You can also add books to other people's existing lists, so if one of your favorite books fits the theme of the list, and you don't see it on there, be sure to add it!
---
Thanks for reading! Be sure to comment with any other ideas you have for ways we can support our favorite authors without spending money!
Happy reading!